Written by Sydney Johnson. Illustrated by Palmer Krais. Legality Edition 2023.
The United States has the second-largest inmate population in the world. With 1.7 million incarcerated individuals, over 20% of the world's inmate population is found in the U.S. An estimated 40,000 of these inmates are behind bars for cannabis-related charges. 
In this edition of Green Eugene, we acknowledge the privilege that we have in Oregon to consume and discuss cannabis with freedom that is still evolving. Elsewhere in the country, non-violent offenders lose precious years of life in prison. Once released, they continue to suffer the consequences of the stigma placed upon ex-convicts.
As more cannabis reform laws are enacted, the question of these individuals' freedom remains. We hope to bring attention to these lives and add to the voices who stand against ongoing injustice.
We live now in an era with the most relatively progressive drug laws since the Controlled Substances Act was passed in 1970. The CSA was responsible for the scheduling system to regulate substances — a system that has been subject to little change and much debate since its passing.
Navigating the legality of cannabis shows a divided country. While cannabis has not been federally decriminalized or rescheduled, laws vary dramatically on a state-by-state basis. Medical use of cannabis is legal in 37 states, while recreational use has climbed to 21. In ten more states, possession is not a criminal offense. This leaves 13 states where possession and consumption are still illegal and can result in felony charges. Laws in Arizona and Texas are the harshest with Texas contributing 12% of the country's total cannabis arrests.
Last year, President Joe Biden announced a full pardon at the federal level for simple marijuana possession. While this pardon impacted around 6,500 people, it did not have the power to free those incarcerated at a state level.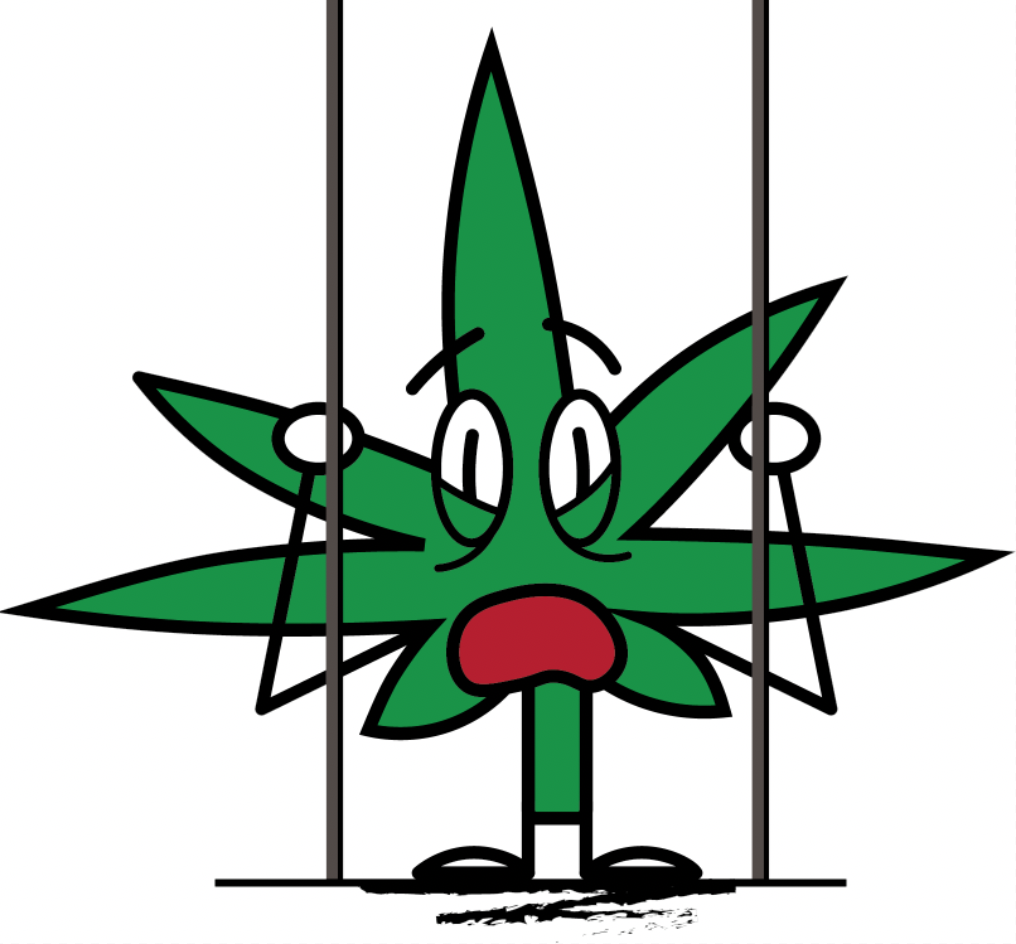 The Last Prisoner Project is a nonprofit organization that is determined to be a part of the cannabis revolution. The platform works to provide aid for individual prisoners while also hoping to herald major reform in the legal system. Steve D'Angelo, author of The Cannabis Manifesto, founded the organization in 2019 as a platform to advocate for the victims of cannabis incarceration.
The program makes efforts to humanize cannabis prisoners. On their website, you can find lists of the people they have helped and their stories. Their letter-writing program puts you in direct contact with inmates who would otherwise be all but cut off from the general public. Around 18,000 letters have been distributed by LPP as of 2023.
LPP works to benefit prisoners in several ways with a focus on release and re-entry support. They also champion policy changes to address the social and economic barriers that prisoners encounter after release to help them rebuild their lives. Two laws and 13 bills have been passed thanks to their program, with ceaseless efforts moving forward.
"We were a part of passing AB 1706 in California last year which ensured that the state delivered on its promise to automatically clear the records of the thousands of individuals who are eligible there," said legislative strategist Frank Stiefel. "If a law is going to legalize adult-use cannabis, we want to ensure that it includes language for the creation of state-initiated record clearance and re-sentencing processes as well."
In the last four years, $2 million of LPP's grant money has been distributed to around 300 constituents of its legal program. This funding provides re-entry support for former prisoners as they reconnect with society and seek employment. Their grants can help with housing costs, support dependents, provide educational and professional development and cover court fees. As the namesake implies, they hope to keep working until the last cannabis prisoner is freed. Over 90 people have been released from prison with the help of LPP's legal program. At this time, around 200 inmates are continuing to benefit.
"People have this assumption that because the state has legalized the use of cannabis every individual has been released from incarceration, and that no one is under supervision by the criminal justice system. Unfortunately, that is not the case," Stiefel said. "It takes a lot of work, and it's work that we're glad to do."
To write a letter to a prisoner, find a full guide at thelastprisonerproject.com/letter-writing.